︎ MAVEO OFFICE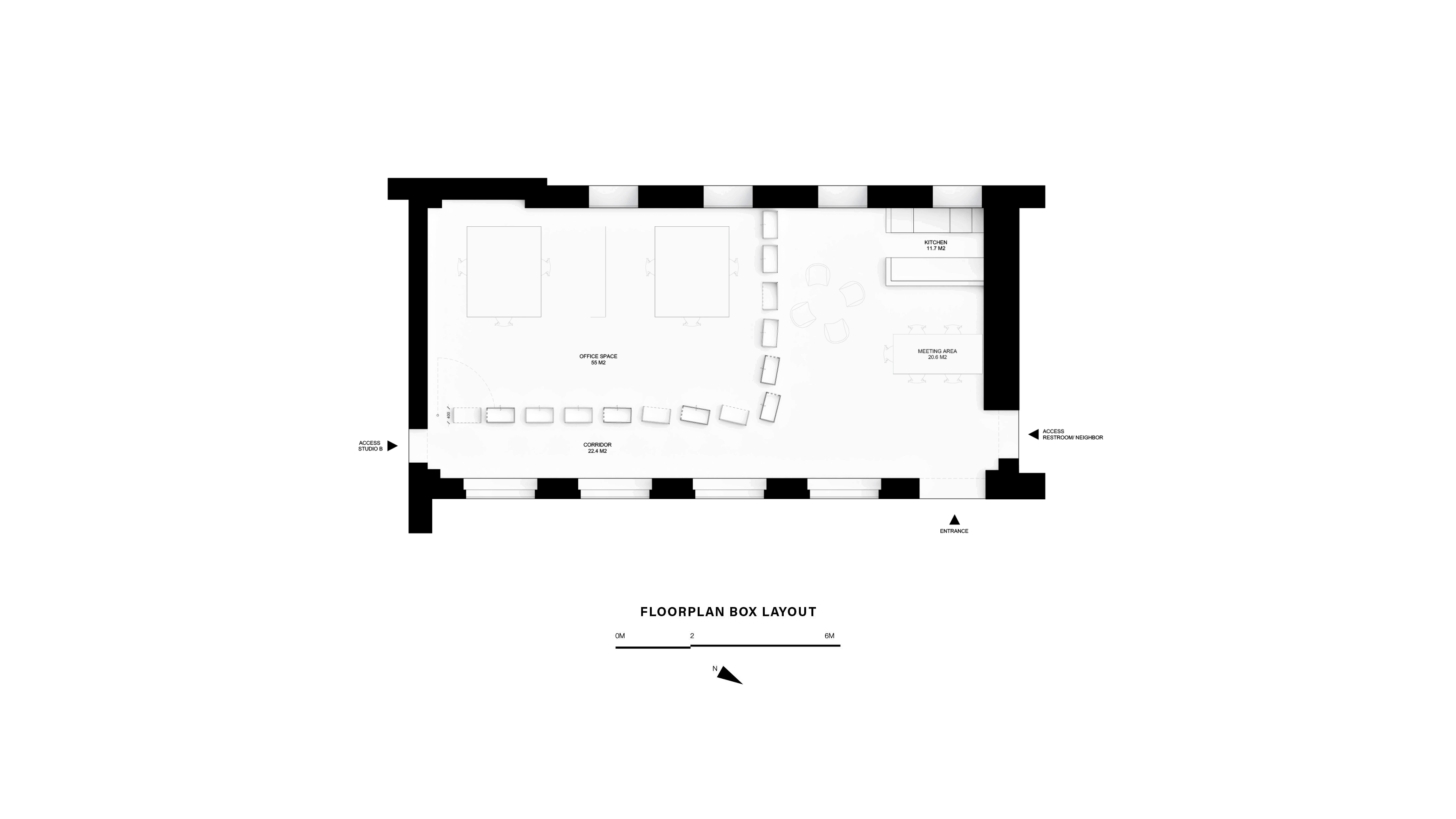 A former butcher in the centre of Stuttgart, Germany was transformed into an office space with small studios and a co-working area. For the main entrance area, a shared kitchen, a meeting zone as well as an access towards the neighbouring studios was required. The clients wish was to keep the kitchen and meeting-area as an integrated part to be utilized by the whole team and neighbouring studios instead of separating it from the working space.
A division wall with multiple usage was designed: The multifunctional separation is made out of 84 prefabricated spruce wood boxes.

Four different box-types are places according to its purpose and position to either enable light to enter the office space or to create shelf-like boxes but also to provide storage space with completely enclosed cabinet-boxes, sometimes combined with lighting.
"The wall" serves as sound barrier between public and private areas by using more closed boxes, while opening up towards the facade to maximize daylight. The parametrically generated twist creates an inviting gesture at its tip and encloses as a semi-private working area.

The integrated pivot door serves as main access to the office space and can be locked if needed.
Client:
Maveo GmbH

Location:
Stuttgart,
Germany

Project Year:
2020

Team:
Martino Hutz
Domink Kreitmeier (Maveo GmbH)
Cathy Preisser